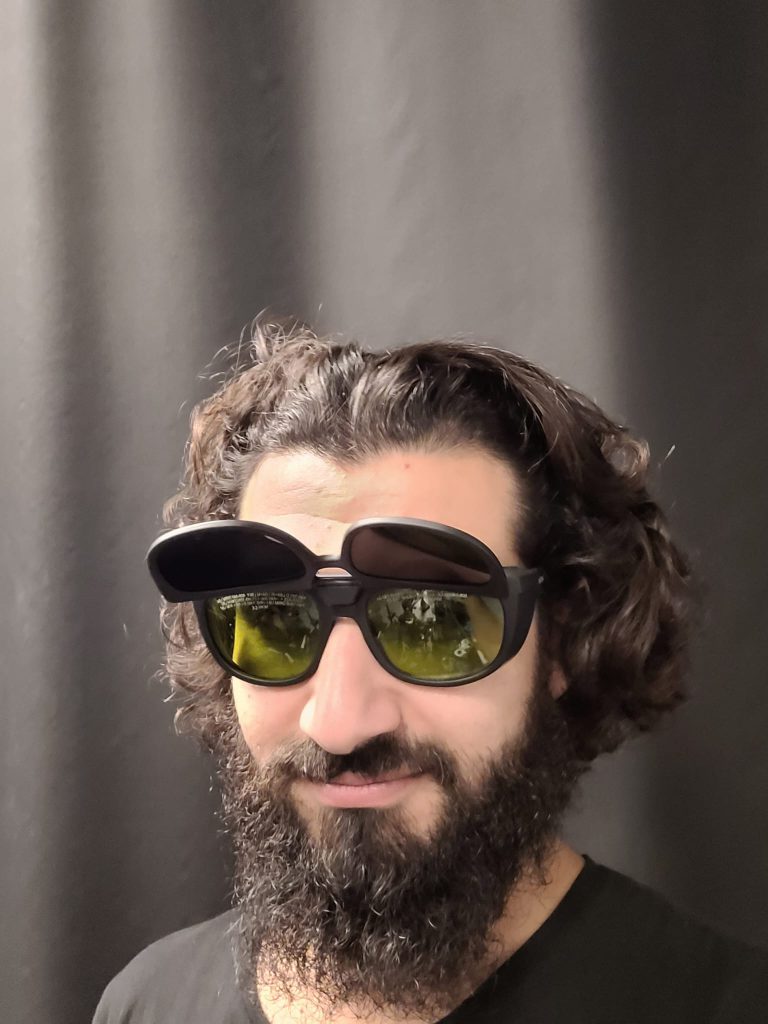 Hani Barhom is a pioneering scientist in the field of optical spectroscopy, optical scattering and the characterization of single nano-objects. He has exhibited exceptional proficiency in numerical simulation of advanced spherulite-based materials and has been instrumental in improving the vaterite platform properties for targeted drug delivery. His research interests are varied and wide-ranging, from biophysics to nano hybrid solid state devices to heart muscle protective drugs, showcasing his versatile scientific acumen.
Over the years, Barhom has contributed significantly to the understanding of structural analysis and sensing of optical scattering. His publications demonstrate his ability to not only conduct research at the highest level, but also to communicate these complex findings in a clear and concise manner. His innovative approach in the synthesis, optical and electro-optical characterization of advanced spherulites material is paving the way for future breakthroughs in the field.
In addition to his substantial academic contributions, Barhom is a dedicated educator and community leader. His efforts in teaching young students and volunteering at the community center demonstrate his commitment to using his knowledge and skills to benefit society. Recognized for his work, Barhom has received several prestigious awards, including The Rosenberg prize for graduate students 2021 and The Gartner prize for best nano medical-device 2020-2021.
Optical spectroscopy, optical scattering and characterization of single nano-objects, particle optical trapping, spatial control and high-resolution imaging.
-Design and simulation of optical scattering for structural analysis-sensing.
-Mechano-optic simulation and characterization of complex materials
Numerical Simulation of advanced spherulites based material.
Synthesis, optical and electro-optical characterization of advanced spherulites material.
Dark field spectroscopy of nanoparticles.
Vaterite platform properties enhancement for Targeted drug delivery
Laser & micro laser design
Nonlinear organic optics and optomechanics of microparticle in optical tweezers.
2014 – 2016: Biophysicist Researcher, Department of Biochemistry, Sherman Institute of Life science and Nano Science Department, Tel Aviv University
– Title: Investigation of new generation photo voltaic devices with photosynthetic protein
– Processing and manufacturing nano hybrid solid state devices.
– Planning new photosystem 1 devices in photonic and photovoltaics, based on self-assembled multilayers and crystals.
AFM and KPFM measurements Synthesis,
Fabrication of Nano devices using –Ion beam evaporator, spin coater, mask aligner Nano imprinter focused ion beam.
Electrical measurement through probe station
Photolithography
UV-VIS spectroscopy
2013: Physical Chemistry Researcher, Department of Biochemistry, Heart Research Institute, Faculty of Medicine, Hadassah Ein Kerem, Hebrew University of Jerusalem.
– Title: Kinetics and drug design of heart muscle protective drugs.
– Post-Preconditioning investigation. Antibacterial drug mechanism investigation.
– Research in Vivo with medical doctors.
Protocol writing and testing.
Purification and extraction of siderophores (Iron chelators) from bacteria
Physical chemistry investigation (pKa-photo stability-kinetics-logP)
Provisional patent until 09.21 for photoinduced drug delivery platform based on porous Vaterite nanoparticles. Patent submitted to Ramot. My part is 40%.
 Clean room fabrication
Thin film deposition
Photolithography-beam lithography, nano imprinting lithography
Electron microscopy ESEM-HRSEM
Ellipsometry, Optical microscopy, Dark Field, Multi-photon imaging, Confocal
AFM-KPFM, UV-VIS, NMR, IR Spectroscopy , Fluorimetry, Polarimetry, DLS
Optical tweezers, Optical system design
Cryo-vacuum optical measurements
High energy laser
Nonlinear optical measurements SHG, THzG, Absorptive saturation
OPO, OPA Lasers,
Multiphoton imaging
General electronics
Educator at Ein Rafa Community center, Part of the initiating programs of the center
Volunteer at teaching for weak young students.
Teacher at Peres peace center.
Co existence volunteer, Listening cycles.
1. "Controllable synthesis of calcium carbonate with different geometry: Comprehensive analysis of particle formation, cellular uptake, and biocompatibility" – ACS Sustainable Chemistry & Engineering 7 (23), 19142-19156, 2019
2. "Biological Kerker effect boosts light collection efficiency in plants" – Nano letters 19 (10), 7062-7071, 2019
3. "Non-Mie optical resonances in anisotropic biomineral nanoparticles" – Nanoscale 10 (45), 21031-21040, 2018
4. "Bioinspired amyloid nanodots with visible fluorescence" – Advanced Optical Materials 7 (5), 1801400, 2019
5. "Fluorescence phenomena in amyloid and amyloidogenic bionanostructures" – Crystals 10 (8), 668, 2020
6. "Multicolor Phenylenediamine Carbon Dots for Metal-Ion Detection with Picomolar Sensitivity" – ACS Applied Nano Materials 4 (9), 9919-9931, 2021
7. "Fabrication of Electronic Junctions between Oriented Multilayers of Photosystem I and the Electrodes of Optoelectronic Solid-State Devices" – The Journal of Physical Chemistry B 125 (3), 722-728, 2021
8. "Flexible metalized tubes for electromagnetic waveguiding" – Journal of Quantitative Spectroscopy and Radiative Transfer 232, 152-155, 2019
9. "Biocompatibility characterization of vaterite with a bacterial whole-cell biosensor" – Colloids and Surfaces B: Biointerfaces 222, 113104, 2023
10. "A comparative study in rocksalt and zincblende structured binary and doped alkaline earth pnictides SrP and SrAs by first-principles perspective" – Computational Condensed Matter 31, e00674, 2022
11. "Gilded Vaterite Optothermal Transport in a Bubble" – 2023
12. "Optothermal needle-free injection of vaterite nanocapsules" – arXiv preprint arXiv:2305.11570, 2023
13. "Organic Kainate Single Crystals for Second-Harmonic and Broadband THz Generation" – ACS Applied Materials & Interfaces 15 (6), 8590-8600, 2023
14. "Kerker effect in Biomineral Calcium Carbonate Nanospherulites allows alpine plants from the Saxifraga genus to increase light collection efficiency" – arXiv e-prints, arXiv: 1909.12891, 2019
15. "Floating metamaterials based on vaterite platform (Conference Presentation)" – Metamaterials XI 10671, 1067112, 2018
16. "Fabrication of electronically active hybrid photosynthetic reaction center proteins and metals" – Nano Letters 9 (7), 2751-2755, 2018
17. "Optical properties of trapped nanoantennas and loaded vaterite particles" – 2017 International Conference on Electromagnetics in Advanced Applications