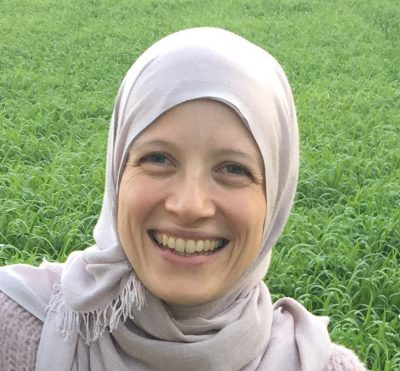 Dr Esther Magadley studied Architecture and Environmental Design (MEng) at the University of Nottingham, School of the Built Environment, UK. She completed her PhD in 2009, investigating the Integration of CHP and renewable energy technologies into buildings for which she received an INREB industrial CASE studentship, funded by the EPSRC and Buro Happold Ltd. Dr Magadley has 6 years experience as a Building Services Engineer working for Buro Happold Ltd, UK designing building energy systems on a variety of projects, such as Ascot Racecourse Redevelopment and City Academy Schools. She has worked as a researcher in the Renewable Energy Group at the Triangle Research and Development Center since 2018, working on several projects investigating the integration of organic photovoltaics into greenhouses (funded by BARD, Ministry of Energy and Ministry of Agriculture). She is currently working on two new agrivoltaics projects at the TRDC (funded by Horizon 2020 Solar Era-Net and the Innovation Authority).
Dr Magadley's research interests include building energy efficiency, building integrated renewable energy technologies and combined heat and power systems, matching energy demand and supply effectively and the integration of renewables into different application areas.
Magadley, E., Teitel, M., Peretz, M.F., Kacira, M. and Yehia, I., 2020. Outdoor behaviour of organic photovoltaics on a greenhouse roof. Sustainable Energy Technologies and Assessments, 37, p.100641.
Friman Peretz, M., Geoola, F., Ozer, S., Magadley, E., Yehia, I., Levi, A., Brikman, R., Gantz, S., Levy, A., Kacira, M., and Teitel, M., 2020. Microclimate and crop performance in a tunnel greenhouse shaded by organic photovoltaic modules – comparison with conventional shaded and unshaded tunnels. Biosystems Engineering, 197, pp.12-31.
Friman Peretz, M., Geoola, F., Teitel, M., Yehia, I., Levi, A., Ozer, S., Rosenfeld, L., Levy, A., Magadley, E. and Brikman, R., 2019, January. Examining the spectral and thermal properties and electricity production efficiency of organic photovoltaic modules with regard to possible application as greenhouse cover. In XI International Symposium on Protected Cultivation in Mild Winter Climates and I International Symposium on Nettings and 1268, pp. 233-240.
Peretz, M.F., Geoola, F., Yehia, I., Ozer, S., Levi, A., Magadley, E., Brikman, R., Rosenfeld, L., Levy, A., Kacira, M. and Teitel, M., 2019. Testing organic photovoltaic modules for application as greenhouse cover or shading element. Biosystems Engineering, 184, pp.24-36.
Doherty, P.S., Rischmuller-Magadley, E., 2004. Transfer of Renewable Energy Technologies to Developing Countries of the World, 3rd International Conference on Sustainable Energy Technologies (SET)